About Us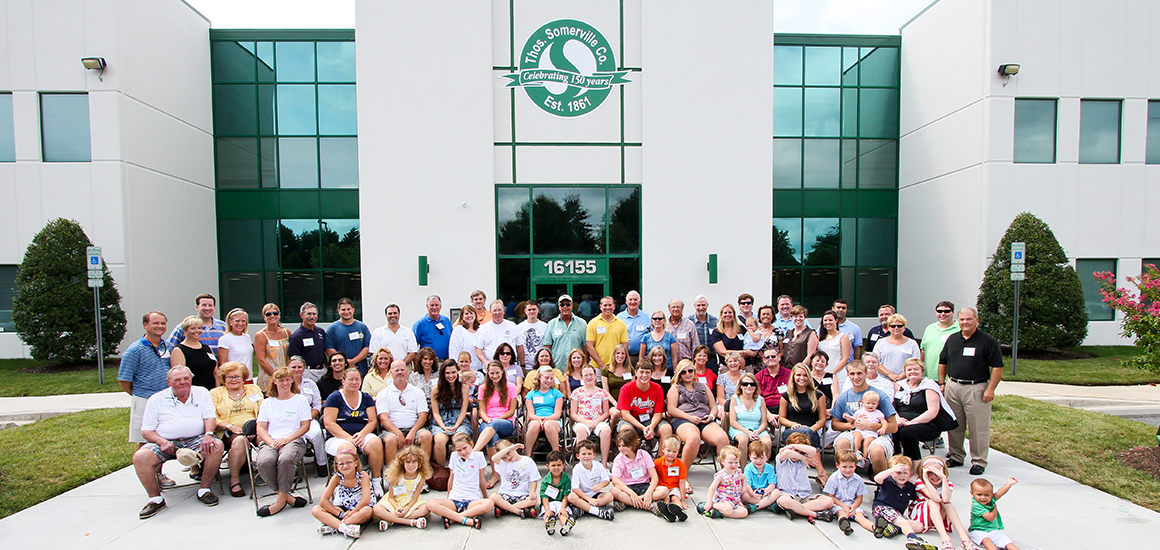 Founded in 1861 in Washington, D.C., Thos. Somerville Co. was originally a brass foundry known as National Brass Works and we continue to pride ourselves on delivering the highest quality goods and service and the best overall value to our customers. This philosophy has helped us grow into a regional industry leader, distributing a wide range of plumbing, heating, and air conditioning supplies and solutions throughout the Mid-Atlantic United States. We have evolved into our current state operating out of 20 trade locations, 9 retail stores, and a Central Distribution Center. A family-owned business from the start, Thos. Somerville Co. is a privately held company who continues to run a customer-centric business. At Thos. Somerville Co. we believe in honesty, working hard, being a team and always doing work we're proud of. We are more than just a workplace; we are a family. Are you ready to join us? Visit our Careers page.
Our History
As the United States sets about celebrating the sesquicentennial of its great Civil War, it is sometimes tempting to look back upon 1861 as ancient history. But the America that was sundered by four years of war really isn't all that removed from the society that we have become today.
When the war broke out in the Spring of 1861, Thomas Somerville was working at the Washington Navy Yard. Thomas Somerville Jr., worked with his father in the 1880's and 1890's, building the company into a major wholesale supplier of equipment for the steam boiler and plumbing industry.
When walking through the halls of Thos. Somerville Co's home office, your eyes can be drawn to wall hangings in the various offices:The appointment of President Ulysses Grant as Commissioner of Police of the District of Columbia; the company's listing in the first one-page Chesapeake & Potomac Telephone Director of 1878; black and white photos of the brickworks at 6th and Buchanan.
This story, however, isn't necessarily about the past. It is about tradition, yes. But it is also about a vision for the future, nurtured by four generations of the Somerville family and the thousands of Somerville employees who have shared that vision and made it a reality. Thos. Somerville Co. embodies a story of past, present and future, a story that is worth retelling for the generations to come.
History of Thos. Somerville Co. from Michael J. McInerney lll, three generations of his family separating him from Thomas Somerville, who founded the company.
Thomas Somerville Sr.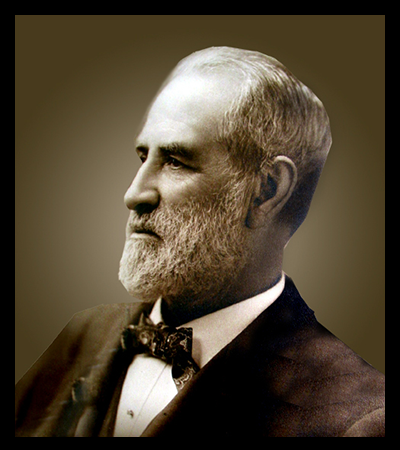 Somerville's National Brass Works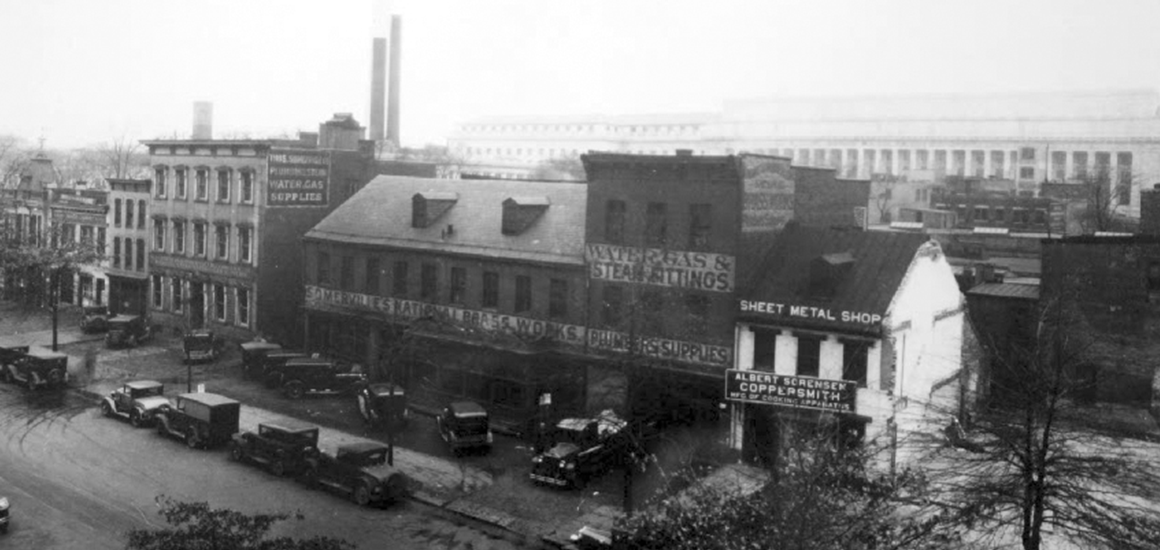 Somerville National Brass Works early in the 20th century. The photo illustrates the chaotic nature of development in the last 19th century and early 20th century Washington, D.C., with factories and warehouses interspersed with residential buildings, offices and government buildings. In the background is the U.S. Treasury Building and the District Building, which housed the offices of local government and the chimneys from an early Pepco power plant dominate the skyline.
Thos. Somerville Jr.